Nice! I dig your Captain Marvel with Superman, Hanzo- the reactions of the guys in the background is classic.
Savage Raven- that's bitchin'! Hahaha, I'm going to have to make a conscious effort not to copy that style you use on the uzi shooting- that's cool as hell.
Here's 3 pages of sequentials for a work in progress. My big thing lately has been trying to use the high contrast weird textures I like from Kelley Jones and Bernie Wrightson on top of clean layouts and almost cartoony faces. It takes some doing for it to look right.
I've been using Manga Studio a lot lately. I heard Jamie McKelvie talking about it and decided to try it. I was really skeptical at first (I didn't expect to like it at all), but it's AWESOME- you can lock your perspective rulers with it, and the pencil and crowquill both act like the real thing (not so much with the brush, but it's still good). I haven't tried coloring with it since I'm happy with Photoshop for that.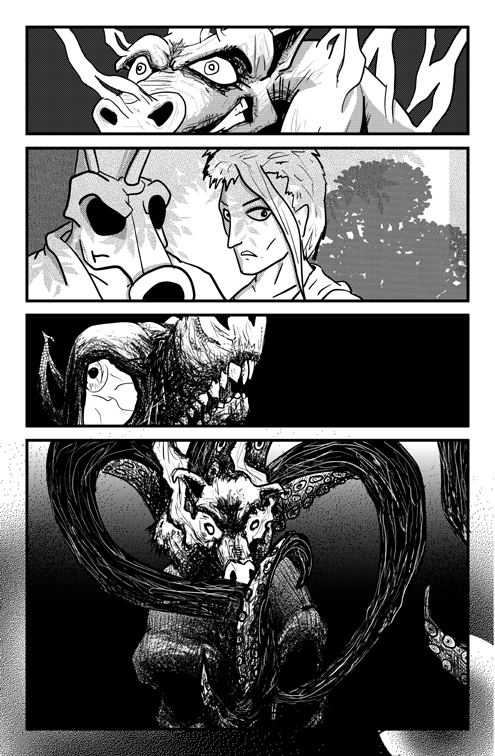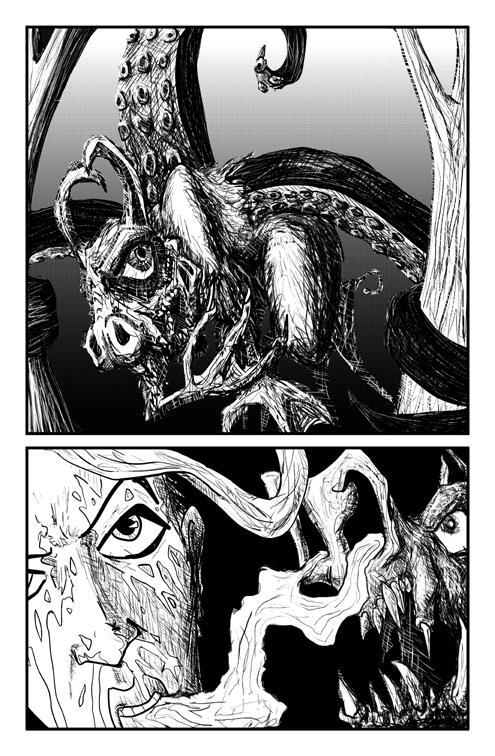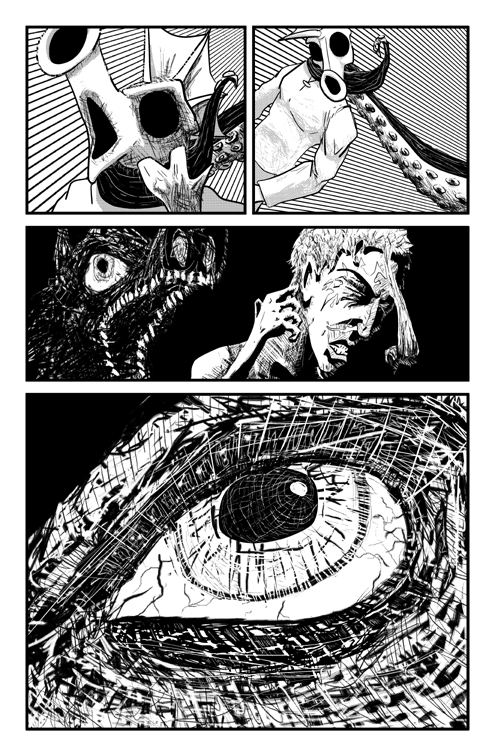 Thanks for checking out my crap!