Welcome to fans of the new Image for whom
Mice Templar
may be a new experience to you...
...And a hearty welcome back to our long-term fans who already know what to expect!
The Mice Templar Volume IV: LEGEND #1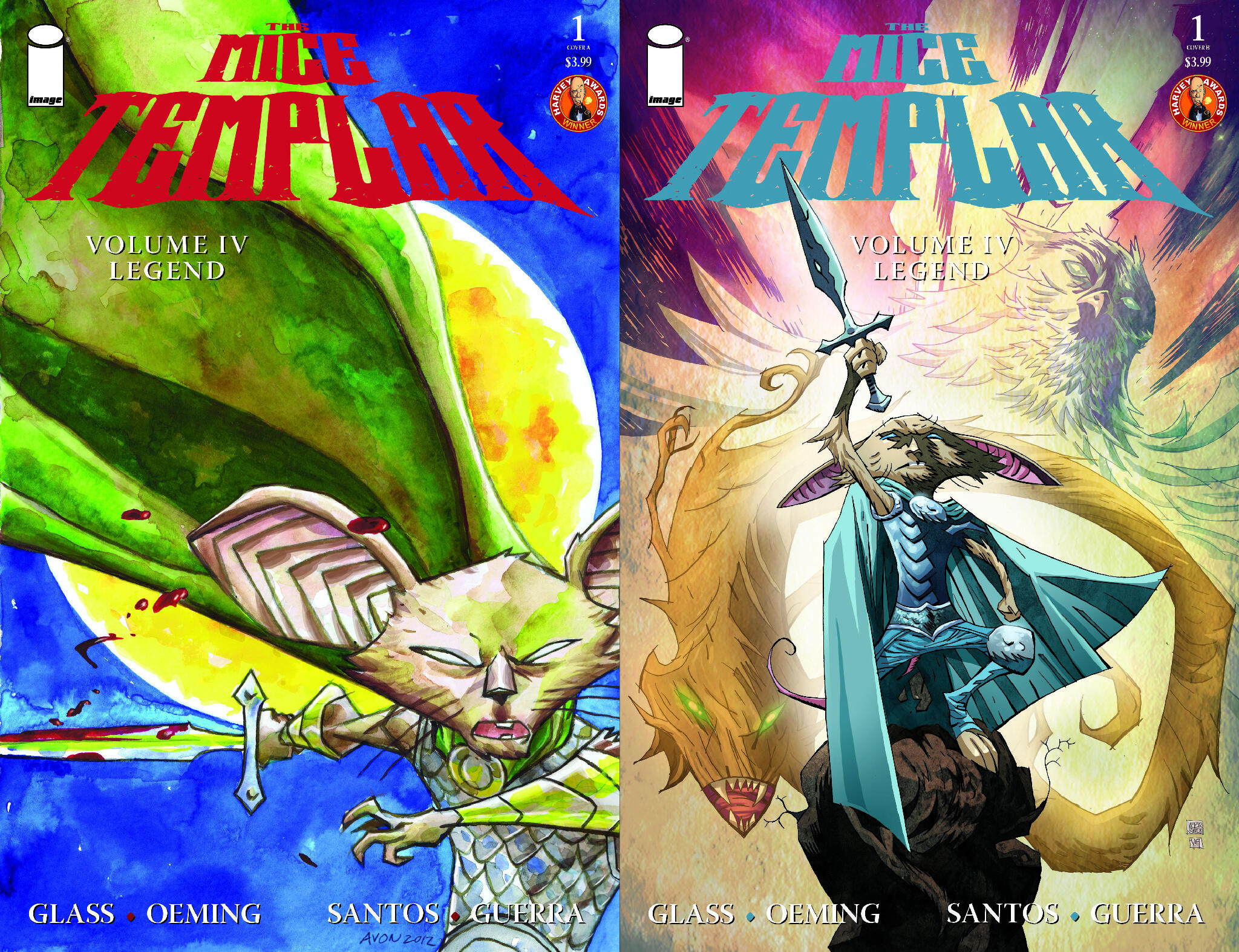 Story by: Bryan J.L. Glass & Michael Avon Oeming
Written by Bryan J.L. Glass
Art By: Michael Avon Oeming & Victor Santos
Cover By: Michael Avon Oeming
Variant Cover by: Victor Santos & Veronica Gandini
Colors by Serena Guerra with Veronica Gandini & Chandra Free
"A DANGEROUS FAITH"
Long ago, the valiant Templar destroyed themselves through a vicious civil war,
allowing the bloodthirsty crusade of the tyrant king Icarus to destroy mouse culture.
Yet the inspiring tale of the young mouse Karic promises to restore the fractured
Templar and overthrow the mad king. But while some accept Karic as a prophecy for
good, still others see his rising legend as an omen of evil.

Thus begins the climactic chapter in the epic saga of hope and despair, of tragedy
and triumph, and where every secret will at last be revealed.
So give us your thoughts, opinions, questions, etc.