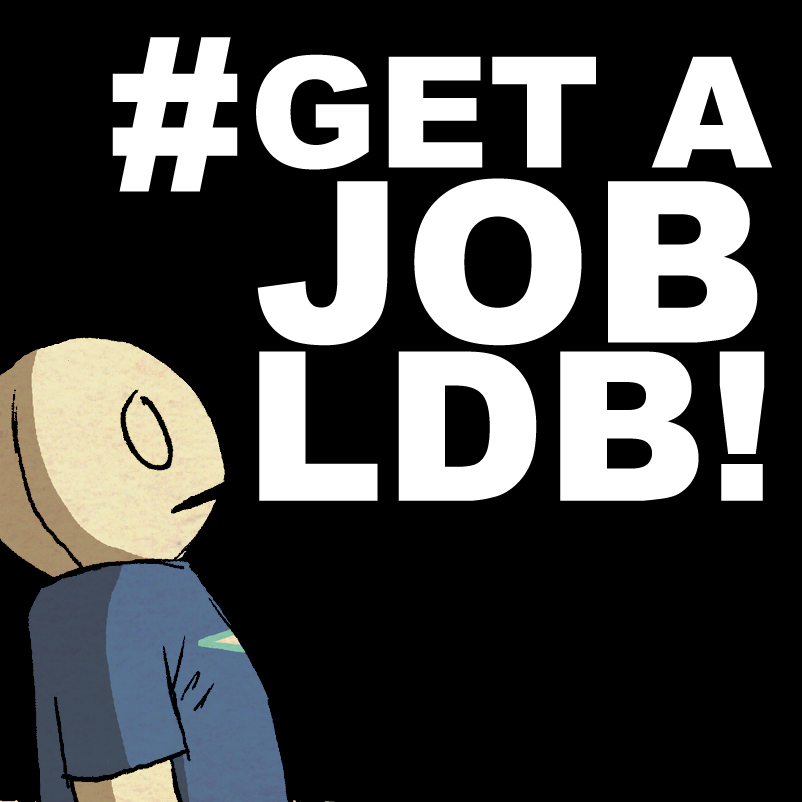 Help the Li'l Depressed Boy find a job, WIN A T-SHIRT! #getajobldb (twitter contest)
Home again, broken hearted and broke: The Li'l Depressed Boy needs to pull his life back together. Step one: Find a job — only he doesn't know what job is right for him. Here's where you can help out!
What do you think would be the perfect job for LDB? If you've got the best suggestion, you could win a Li'l Depressed Boy Kickboxing t-shirt in the size of your choosing.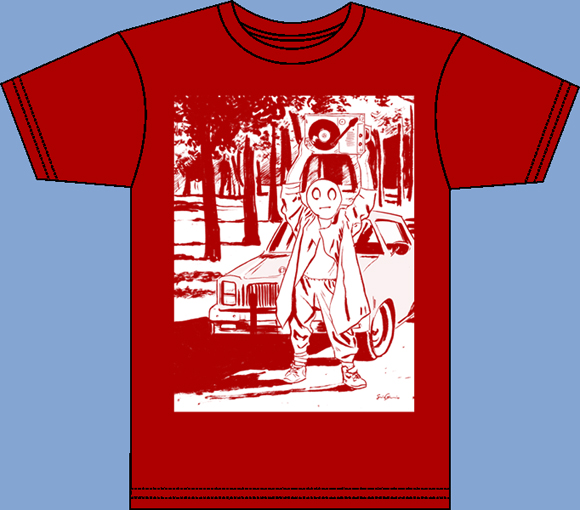 THE RULES:
In order to qualify you must follow both @struble and @sinagrace on twitter.
Tweet the job you are suggesting for LDB with #getajobldb in it by 9:00PM Central Time, Saturday, January 28th, 2012.
The creators will decide their favorite tweet within a week of the contest's closing and announce on their twitter.
Please make sure your account accepts private messages so we may contact you for your address.