Hey everybody, my name is Marvin, and I've been a fan of Skullkickers, since issue#1 and I've fallen in love with the book ever since. Heck, I even own the collected trade, but that's because I wanted to read the original stories with Chris Stevens on the artwork. Either way, I've thoroughly enjoyed all aspects of the book, from the writing of Jim Zub, to the great artwork from Edwin Huang and the lush colours of Misty Coats.
Being a fan and a fellow artist myself, I wanted to do a piece of art, with Baldy and Shorty cause they look like so much fun to draw, as they get themselves in and out of trouble, lol.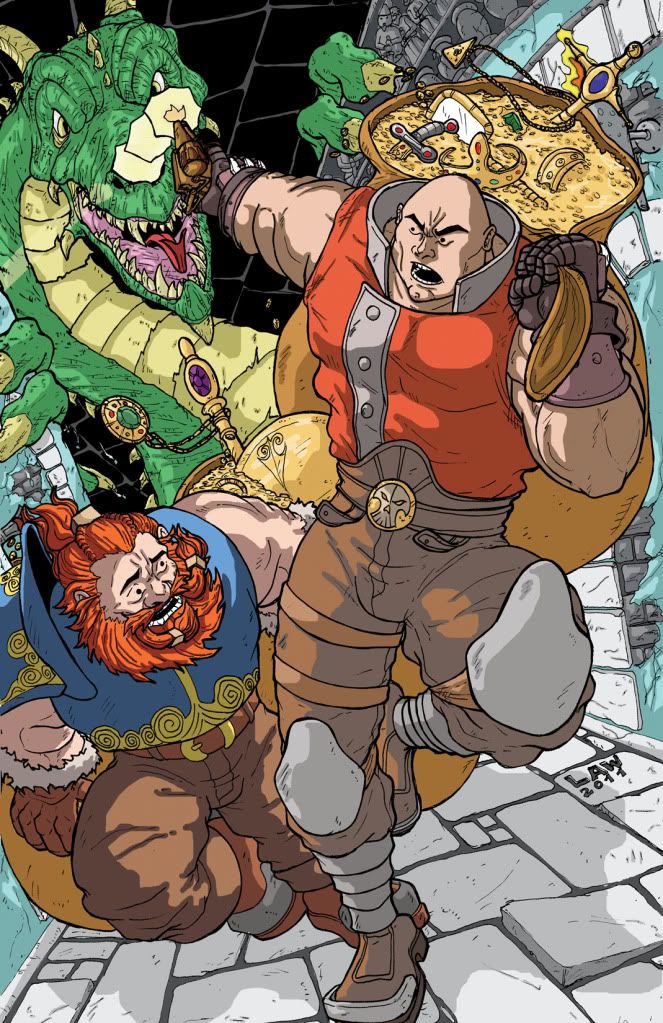 Whenever I draw a pin up, I always concoct a story in my mind to give it context, and with this Skullkickers one, it's no different. In my mind, I imagined that Baldy and Shorty during one of their adventures, came across a treasure map, that led them through many traps and perils, until they reached the hoard of gold protected by the dragon. With the dragon asleep, the duo loaded up their bags filled with gold and trinkets, and just before they were about to leave, Shorty broke out into his we're no longer poor dance in front of the dragon, which woke it up. So, now the pair are stuck running for their lives back out of the castle ruins with the treasure in tow..... Thanks for reading and checking my piece of Skullkickers fan art out, Marvin.
___________________________________
Marvin Law
Illustrator/Creator
http://marvin000.deviantart.com/gallery/