James says he has about three more pages to finish. So it's just a matter of him scanning. It's out earliest October and the latest January of 2012. I can't wait for it, and sorry it took so long for us to finish.
No one is looking here, so I'm using this to make the trailer:
TRT = 52 Seconds
Start it with a good version of this popular organ sound:
http://www.youtube.com/watch?v=vb19d08Lnec
http://www.youtube.com/watch?v=JW3N82SwiMg
00:00-00:07
VO: Long past their former glory, the minor league Sluggers get an invitation to play a baseball game in a small town.
Images: A push in shot of the Sullivan's Sluggers logo. We get shots that take place before shit hits the fan, of the team on the road, and going into the town.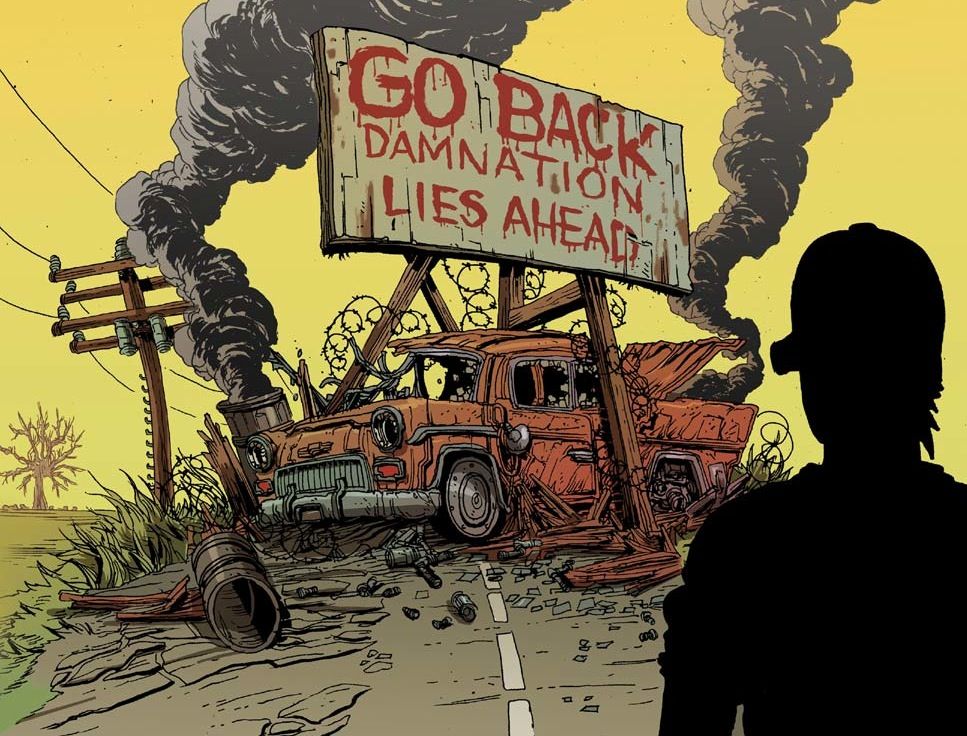 00:07-00:19
VO: After the 7th inning stretch, the sun goes down, and the dysfunctional teammates find themselves fighting for their lives against a town of flesh-eating monsters!
Baseball play, and the transformation into monsters.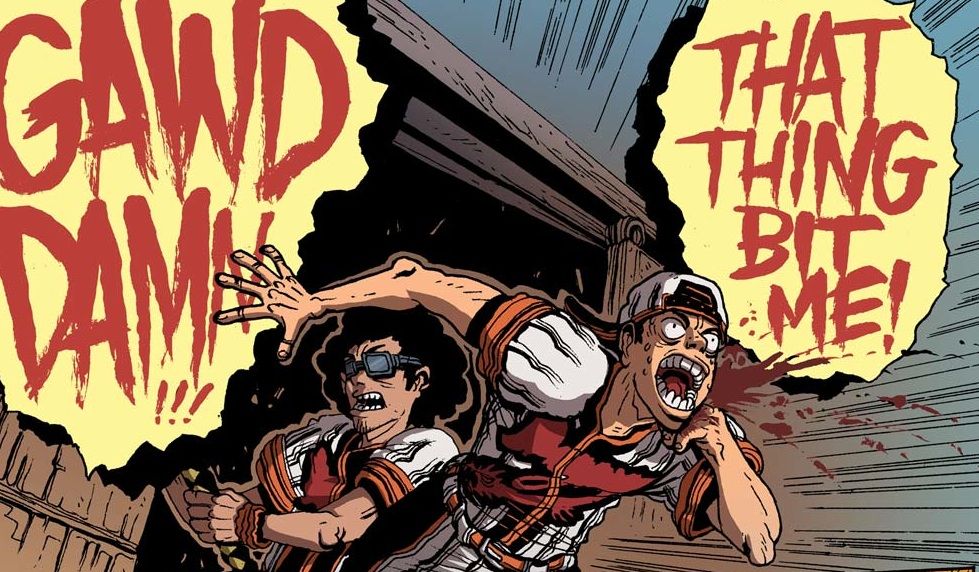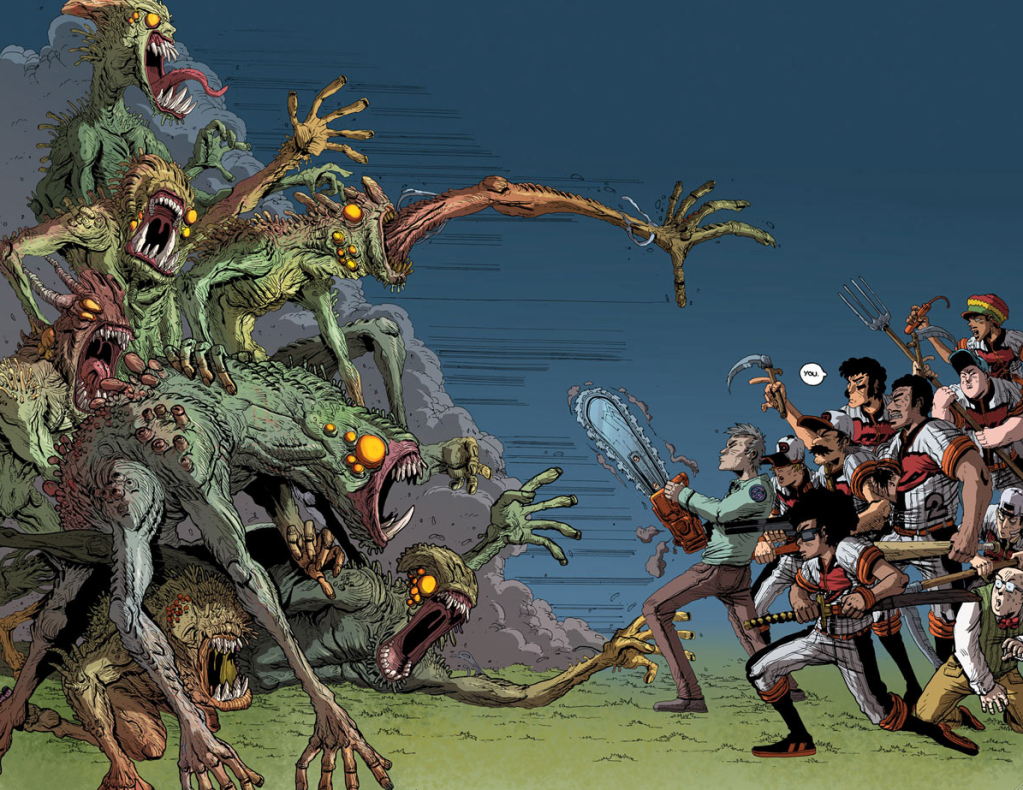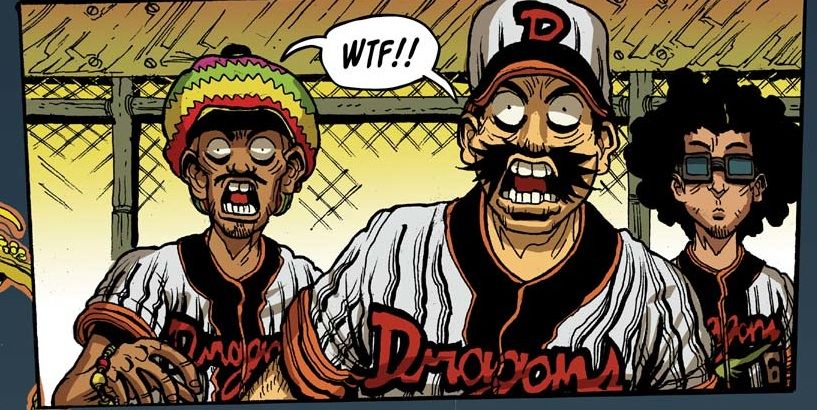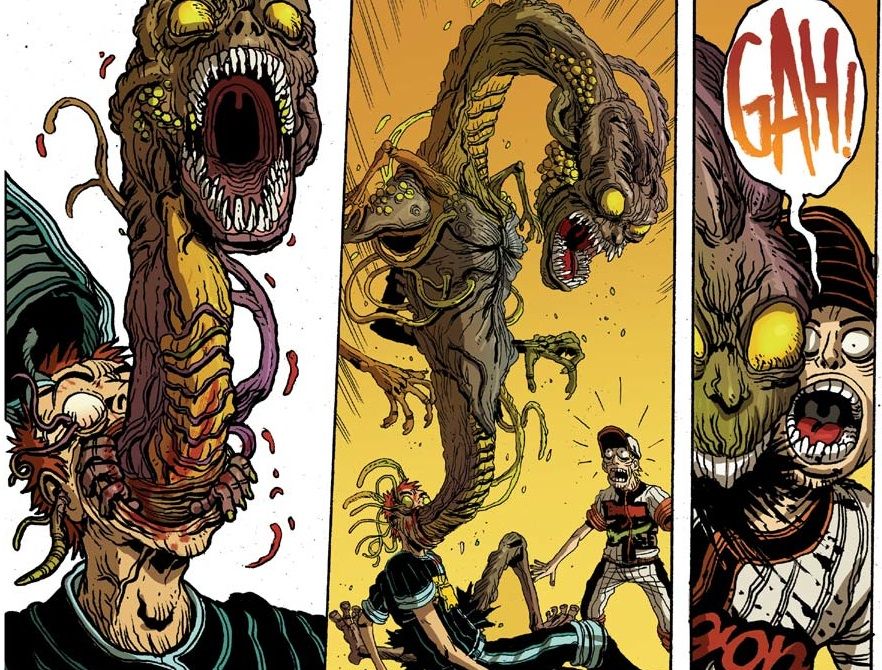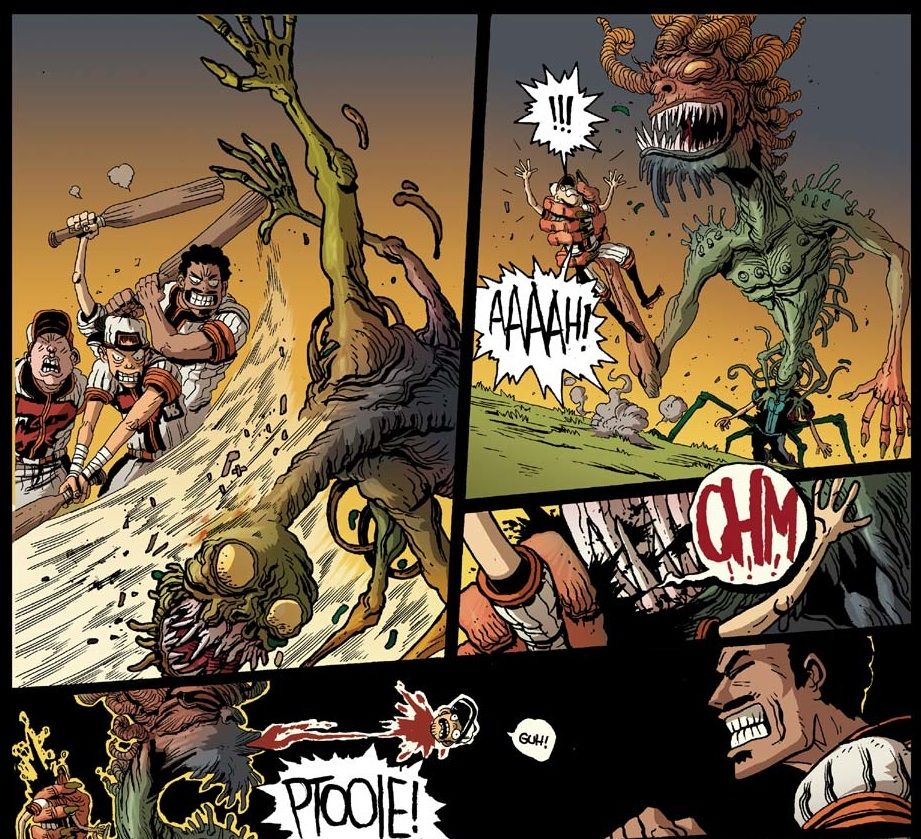 00:19-00:28
VO: Now, it's up to coach Casey Sullivan to help his team escape from being the next dish in the town's terrifying feeding frenzy!
Shots of Sullivan being the leader. Monsters are cutting into the team.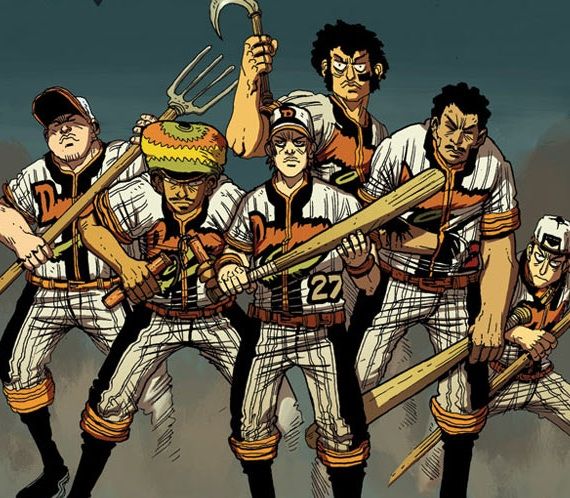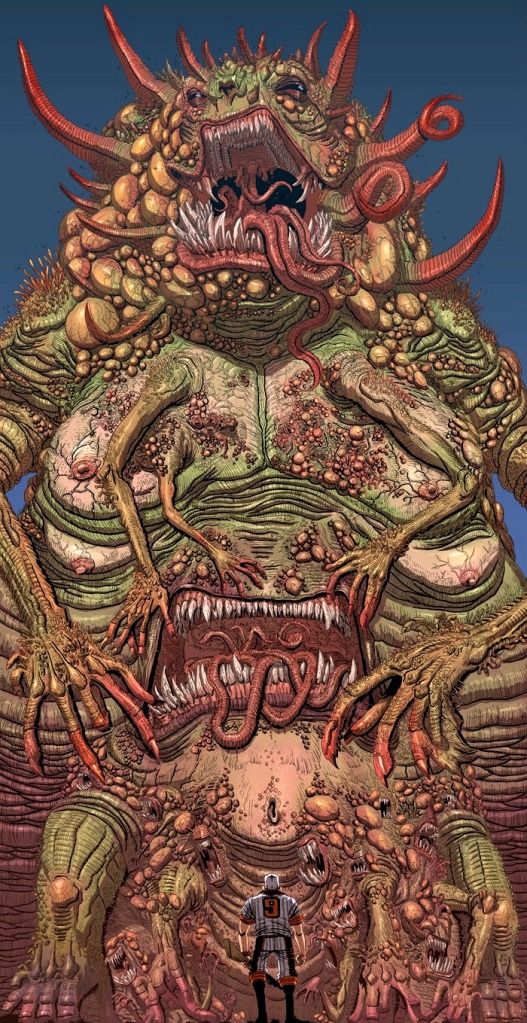 00:28-52
VO: Eisner & Harvey Award-winning graphic novel author Mark Andrew Smith joins forces with Eisner nominated illustrator James Stokoe for a gripping roller coaster of a graphic novel, packed with shocks, gore, and screamingly outrageous humor, when America's Favorite Past Time becomes one team's ultimate nightmare!
Graphics with the Eisner and Harvey Award, by name, and then James Stokoe with the Eisner nominated graphic. Then we end on the cover. Also put 'Available only on Kickstarter' order today. Then my Twitter too Twitter: @MarkAndrew Smith just in the corner to build my followers up.
Go out with, and it's "going…going…going…gone! A homerun!"And the crowd cheers.
https://www.sound-effects-library.com/p ... e+Voicebox
http://www.youtube.com/watch?v=7qhvI9ip ... re=related
http://www.youtube.com/watch?v=6bFSVBfV ... re=related