Craig O. wrote:
Jim Purcell wrote:
The Atlantians never have any luck on land, I wonder why Mako thinks this time will be different.
I'm guessing it's out of desperation plus they have those cool little crab tanks that could do some damage.
And the giant monsters. The Atlanteans control them, right? They could do some damage.
Jim Purcell wrote:
Buttress! NO!
I'm aching too. I guess she was too derivative/homagey to live, but now Stroman just *has* to restart
Tribe
at Image and give us more fat-bottomed girls goodness.
Abbot wrote:
In regards to Angel's question at the end, hasn't Malcolm lost enough body fluid as is?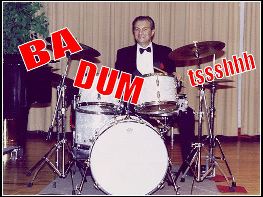 Benny Hasa wrote:
Mako in Namor trunks? About bloody time. Kinda hoping Mako bites into the new king and sets the Grokk loose on the surface.
Hey, that's right, he already *did* kill the original Atlantean. So this king is a new guy. I didn't realize... And the Namor trunks are actually Mako's original costume from Erik's fanzine/Megaton days, right?
Gavin Higginbotham wrote:
PJ was redrawn. Not sure if it was him he meant or another one
That must be it. His design had changed drastically from one appearance to the next, and it stirred some controversy (noticeably so at the CBR forum).
Will the savage wiki list all of Josh Eichorn's credit lines one day? Because I think this month's offering was probably the harshest. You can't top that.