Okay, as I was saying on the "how to boost SD Sales" thread, I'll start here a thread on foreign editions of Savage Dragon. I'll add stuff as I learn more about these, or hopefully as more translations of the book appear worldwide. Other non-Americans like me are welcome to chime in and add information that a limited google search might not help unearth.
Let's start with...

ITALY:
Source :
http://cambiareomorire.blogspot.com/200 ... klist.html
Savage Dragon started to be published in Italy by
Star Comics
in the anthology book
Spawn & Savage Dragon
. Check out these classic Erik covers with Spawn's cover dress ! :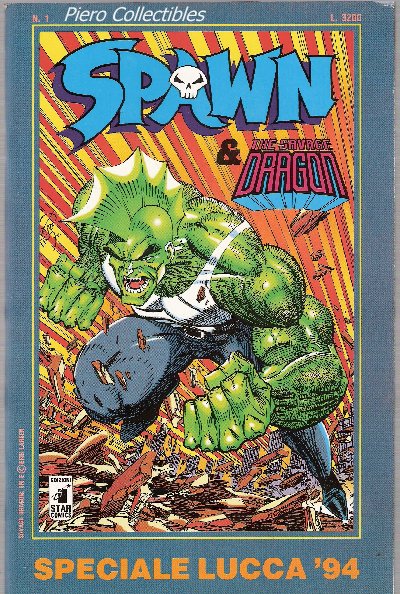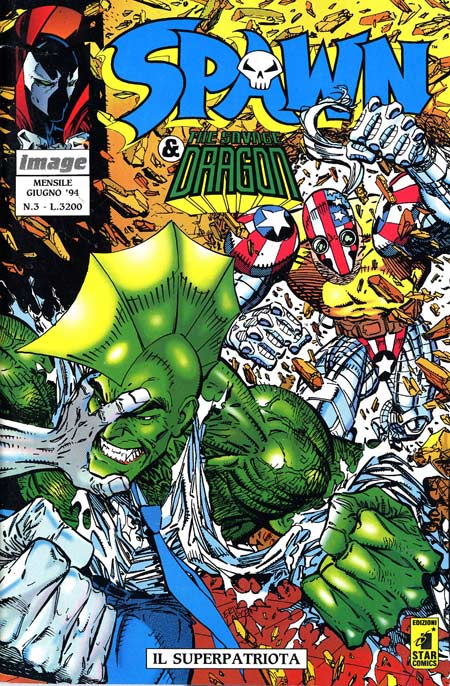 Apparently, the run of
Spawn & Savage Dragon
by Star Comics included the initial mini-series (published in
S&SD
#1 to 4), then issues 1 to 22 of the ongoing, published more or less regularly in
S&SD
#5 to 32. The whole Star Comics run was published from 1993 to 1995, pretty soon after it was released in the States!
Star Comics also released Jason Pearson's "Blood & Guts" mini in issues 14-16 of their magazine
Star Magazine Oro
.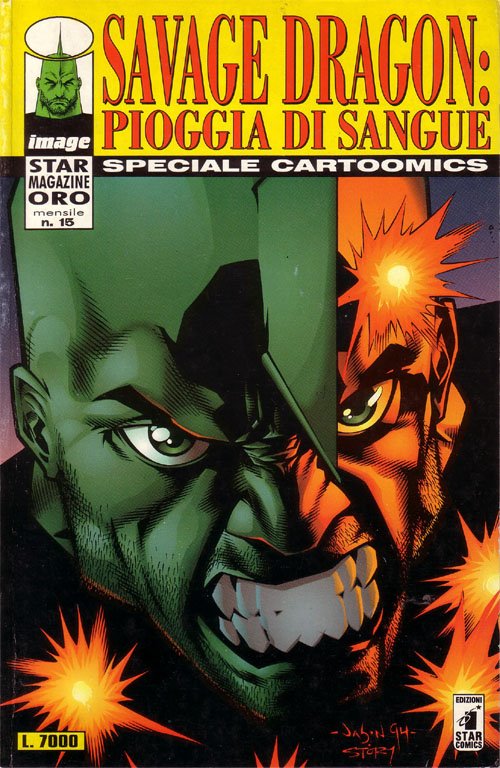 Then let's move on to
Lexy Comics.
Contrary to Star Comics, they devoted a whole ongoing book to
Savage Dragon
this time, starting with #23, with three U.S. issues per book. Thus, Lexy's
Savage Dragon
n°1 contains issues 23, 24 and 25.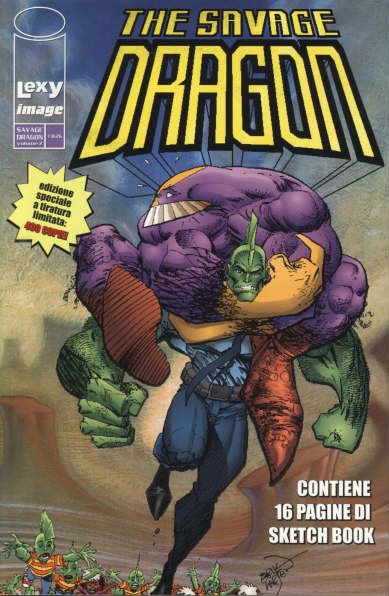 Judging from this cover, they would add nifty bonuses like sketchbook sections, probably from the trades. This one seems to be a limited edition (400 copies only) for some reason.
Lexy also released their own version of the initial mini, like Star Comics did, but using the Baptism of Fire trade as a basis, with the whole of its bonus material, apparently :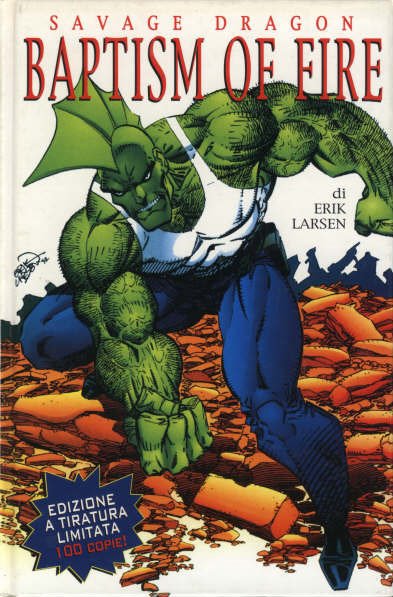 (100 copies only? Man, I hope they had *another* version with a bigger run!)
As far as the ongoing is concerned (I'm talking US issue numbers), Lexy published #s 23-37 in their triple issue format. That's only 5 Italian issues. Man, I'm starting to see a pattern here. It lasted from 1995 to 1997.
Next :
Indy Press.
And a new publisher means a new #1! Instead of 3 U.S. issues per book, they went for *four* issues, and it lasted a whopping... Two Italian issues. That's U.S. issues 38 to #45.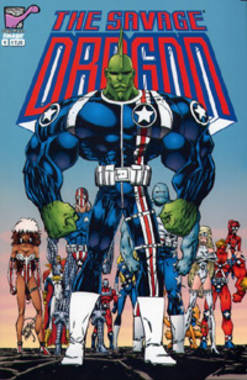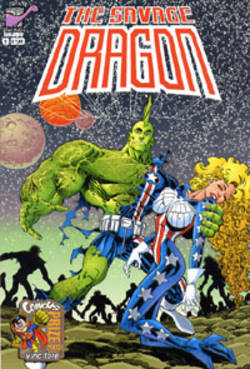 But wait...! It seems that
"Indy Press"
was either a part of or an earlier incarnation of yet another publisher called
Edizioni BD,
and *these* guys finally got it right, apparently, since the book seems to be still going strong and they are on their way to enter the Emperor Kurr era! Too many covers to copy-paste, so I'll just give you the link to their Dragon catalog :
http://www.edizionibd.it/catalogo.php?type=13
... oh, all right, here's a few of these :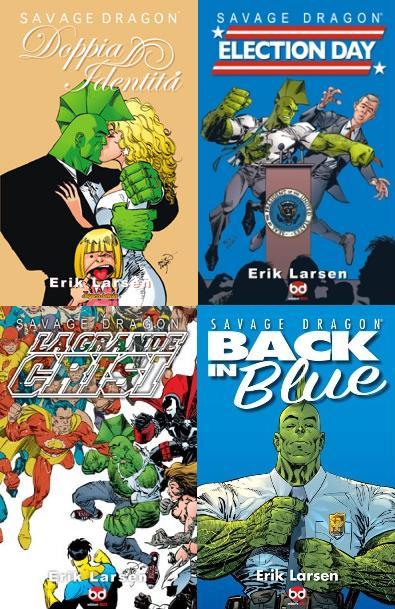 (I love the one that says "La Grande Crisi", although I also loved Erik's solution of placing the logo on the ground)
Seems like, although it's been sort of a rolling stone what with all the different publishers,
Savage Dragon
is doing pretty good in Italy, in the end ! In the next post, we'll see how the book fares somewhere else in Europe...